Auto insurance is essential for protecting yourself and your vehicle on the road. It's a contract between you and an insurance company, where you pay a premium, and the insurer agrees to cover car-related financial losses during the policy term. At Hibbs Insurance, we understand the importance of having the right coverage for your specific needs. Whether you're a personal car owner or a business owner, we offer a wide range of auto insurance products to meet your needs in Kentucky, Illinois, and Tennessee.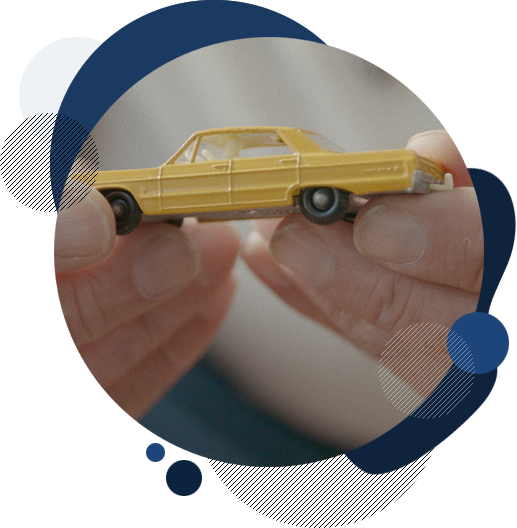 Personal auto insurance is designed to cover your car in the event of damage or loss due to accident, theft, fire, or other covered events. Your policy may also protect you from medical and legal expenses resulting from injury or property damage caused by an accident involving your vehicle. We can help you determine the best coverage for your specific needs, whether you drive a car, truck, boat, motorcycle, RV, or ATV.
In Kentucky, Illinois, and Tennessee, auto insurance requirements vary by state. Some states require liability coverage to pay for losses you cause others, while others require no-fault coverage to pay for medical expenses caused by injuries from a car accident, regardless of who is at fault. At Hibbs Insurance, we can help you understand the requirements in your state and make sure you have the right coverage for where you live.
Commercial Auto Insurance
Commercial auto insurance is designed to cover business vehicles and drivers, as well as some types of motorized equipment. It provides coverage for bodily injury liability and property damage while operating a company automobile. Additionally, it provides medical payments or Personal Injury Protection (PIP) for the driver and passengers of the policyholder's car. This type of insurance is crucial for protecting your business from liability and financial loss.
Hired/Non-owned Auto Liability coverage provides business insurance coverage for certain liabilities arising from the use of a rented or leased vehicle or a non-owned vehicle used by an employee on company business. It can be added inexpensively to a business auto policy, or in some cases, a general liability policy.
Collision & Comprehensive Insurance
Collision insurance coverage pays for damage caused to your vehicle in an automobile accident. It covers any repairs up to the fair market value of your car and comes with an insurance deductible, which is the amount of money you pay toward repairs before your collision insurance kicks in. The higher the deductible, the less the collision coverage will cost.
Comprehensive insurance covers damage done to your car in ways other than a collision, such as theft or vandalism. It also covers damages caused by natural disasters such as floods, hurricanes, and fires. Comprehensive insurance is not legally required, but if your car is financed, you will probably need it.
If you use your privately owned car or truck for business purposes, your insurance policy may not cover damage to the vehicle. At Hibbs Insurance, we understand that every business is unique, and we can help you find the best commercial auto insurance policy to meet your specific needs. Our team can provide you with excellent service, price, and value.