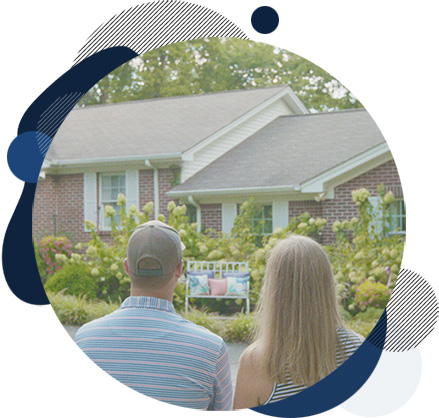 Protecting your home is important, and finding the right homeowner's insurance policy can help give you peace of mind, knowing that you and your most valuable assets are protected. At Hibbs Insurance Agency, Inc., we can help you find the right insurance coverage for your needs in Western Kentucky, Southern Illinois, and Northwestern Tennessee.
Home Insurance for All Kinds of Homes
Whether you live in a house, apartment, or condominium, we can help you find the right coverage that provides the most valuable combination of tailored coverage, quality service, and fair pricing. Our agency specializes in making it easy to choose the insurance coverage that gives you the best value for the best price.
Home Insurance Coverage to Consider
When you're shopping for home insurance in our area, there are several items you should consider. The amount you pay for your homeowners' insurance depends on many factors. Think of your personal housing situation and the assets you want to protect.
Protection for Your Home
Property or Dwelling Coverage typically pays to repair or rebuild your home if it's damaged or destroyed by an insured event like a kitchen fire or windstorm.
Protection for You & Other People
Personal Liability Coverage applies if someone is injured or their property is damaged and you are to blame. The coverage generally applies anywhere in the world.
Medical Coverage
This covers medical expenses for guests if they are injured on your property, and in certain cases covers people who are injured off of your property. It does not cover healthcare costs for you or other members of your household.
Additional Living Expenses
If you can't live in your home because of a covered loss, your home insurance policy will pay additional living expenses while damage is assessed and your home is repaired or rebuilt, up to a specific limit chosen on your policy.
Protection for Your Belongings
Personal Property Insurance helps replace your belongings if they are lost, stolen, or destroyed as a result of a covered loss.
Scheduled Personal Property Coverage
If you have special possessions such as jewelry, art, antiques, or collectibles, you may want to talk to your agent about this additional coverage. It provides broader coverage for specific items.
If You Rent Out Your Home
Landlords may have the option to buy optional liability coverage for the risks posed by tenant-occupied dwellings.
How Much Home Insurance is Enough?
The cost to rebuild your home is its replacement value, which can be very different from the estimated market value or actual purchase price. In most cases, it costs more to rebuild the home you own than to buy a new one. We'll work with you to estimate the replacement cost for your home and to adjust your policy limits from time to time as needed.