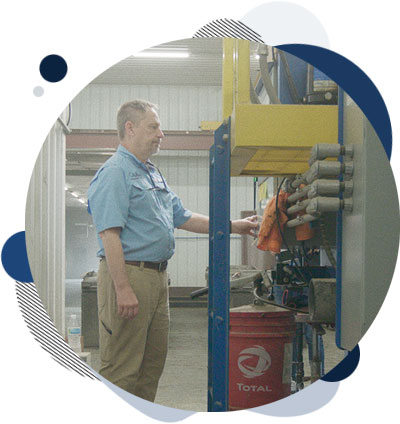 Hibbs Insurance prides itself on being a committed advocate for the community, offering a range of commercial and business insurance policies that help protect small to medium-sized businesses. We understand that, as a business owner, you have a lot on your plate. Making important decisions about your business insurance shouldn't have to be one of them. That's where we come in.
As an independent insurance agency, we take the time to understand your unique business needs and review your options with multiple insurance companies. We compare protection and prices to find the best value for your business. Our commitment is to be an advocate for you and your business in times of need.
Commercial Insurance Services
We offer a range of commercial and business insurance coverage options, including general liability insurance, commercial property insurance, business auto insurance, commercial umbrella insurance, workers' compensation insurance, and business owners policy (BOP). 
Our Business Owners Policy (BOP) offers a comprehensive solution that combines property, liability, and business interruption coverage tailored specifically to the needs of small to medium-sized businesses. We understand that every business is unique, so we offer the ability to customize your policy to meet your individual needs.
Our BOP coverage is typically more cost-effective than purchasing coverage separately. You can add general liability coverage that includes operations, business auto coverage, or commercial property insurance. Our team will work with you to find the right combination of coverage options to meet your specific business needs, whether you're a home-based business, small service provider, or contractor.
In addition to our BOP, we offer supplemental coverage options to further protect your business. These include extended liability for additional insureds, debris removal, personal property, tools, and equipment, and valuable records protection and accounts receivable.
Our Commitment to Our Commercial Insurance Clients
In addition to advising you on the right coverage, we provide additional services, such as:
Loss Prevention Program
By partnering with leading insurance companies, we can assess your business's current situation and provide expert guidance on how to minimize property, auto, workers compensation, and liability losses. Not only will reducing losses result in lower insurance costs, but it will also improve your productivity by preventing downtime. Let us help you protect your business and increase your bottom line.
Quick Claim Response
We understand that quick and equitable claims service is crucial, and we're committed to providing you with exactly that. That's why we exclusively partner with insurers that have an outstanding track record of settling claims both fairly and promptly. So, in the unfortunate event of a claim, you can rest assured that we'll work with you to make the process as swift and fair as possible.
Competitive Rates
At Hibbs Insurance, we have partnered with insurance companies that specialize in providing coverage tailored to specific businesses or industries. Our partners offer specialized coverage and pricing, which can provide your business with the protection it needs at a competitive rate. At Hibbs Insurance, our team understands that every business is unique, which is why it works with clients to find the right insurance coverage that meets their specific needs.